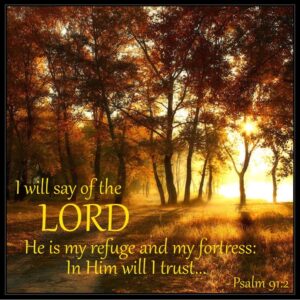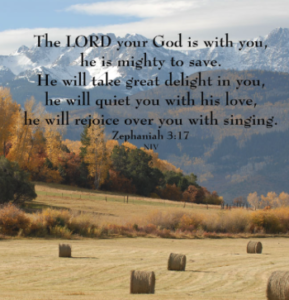 We will have a live broadcast of the Service on
Calvary Baptist Church Facebook Page
– A recording will be added to the Video Page of this website as soon as we can.
The link to the page live or afterwards to see the video – click on the

f

below
Unlocking the Mysteries of Genesis
Facilitated by Jeff Meyer
12-episode series that explores scientific evidence that
confirms the biblical account of creation.
Sermon Series Review
"In Defense of the Gospel:
The Proclamation of the Truth in the Book of Acts"
July through October, 2022
Peter and the Apostles in Jerusalem on the Day of Pentecost:
Sunday, July 31 "Effective Proclamation" Acts 2:14-32
We must effectively proclaim the need for and evidence of Jesus as the Messiah.
Sunday, August 7 "The Road to Conversion" Acts 2:33-41
Tell the truth about Jesus and the only right response to Him.
Peter and John in the temple after healing the lame man:
Sunday, August 14 "A Correct Understanding" Acts 3:11-3:26
Salvation requires a correct understanding and affirmation of Jesus Christ.
Peter, John and other believers respond to opposition in prayer:
Sunday, August 21 "In the Face of Opposition" Acts 4:23-31
A unified dependence on God and His Word leads to God's power for continued obedience.
Stephen accused and before the Sanhedrin and Saul of Tarsus:
Sunday, August 28 "Portrait of a Vessel" Acts 6:8-15
As we personally experience God through Christ, we will be dedicated, impassioned and empowered servants for Christ!
Sunday, September 4 "God and His People" Acts 7:1-50
God comes to us as stubborn, guilty and despairing people to rescue us to Himself through Jesus Christ!
Sunday, September 11 "God's Glory in Suffering" Acts 7:51-8:4
Spirit-filled obedience in suffering glorifies God in and through us.
Peter shares Jesus with Cornelius and his household:
Sunday, September 18 "The Good News" Acts 10:34-45
As Christians, we must know and share the Good News of salvation and life through Jesus Christ.
Paul and Barnabas minister among Jews and Gentiles in southern Asia Minor on their First Missionary Journey:
Sunday, September 25 "God's Desire for Us" Acts 13:16-41
God desperately desires to save and know each one of us!
Sunday, October 2 "Pressing On" Acts 14:8-23
We must "press on" to point people the true God and draw them closer to Jesus Christ.
Paul in Athens and among its idols:
Sunday, October 9 "Bringing the Gospel" Acts 17:22-31
Our Urgent Message: We must abandon idols to know the true God and be saved through Jesus Christ.
Paul's defense before Roman & Jewish authorities in Caesarea:
Sunday, October 16 "A Capable Witness" Acts 24:10-27
God's peace, wisdom and power through Jesus Christ enables us to be a capable witness for Him.
Sunday, October 23 "The Process" Acts 26:16-29
Effective evangelism is a beautiful and obedient partnership between us and God to follow Christ in helping others experience His salvation.
Paul and Luke arrive in Rome:
Sunday, October 30 "A Confident Witness" Acts 28:16-31
Trusting in God's power and faithfulness to communicate His truth makes us confident witnesses for Him.
COPYRIGHT NOTICE
The information on this site is the property of Calvary Baptist Church.
No broadcasting or duplication of any sermons in public form are allowed.
CONNECT WITH US
Join our social outreach
Please address your donations as follows:
Calvary Baptist Church
Attn.: Treasurer
804 NE 40th St
Stafford, KS 67578