Follow Links below for more

information:

We will have a live broadcast of the Service on
Calvary Baptist Church Facebook Page
– A recording will be added to the Video Page of this website as soon as we can.
The link to the page live or afterwards to see the video – click on the

f

below
Calvary Baptist Church History
with Pastor Jeff Lowther

Quick Shots by Warner Wallace
In Quick Shots

, cold-case homicide detective J. Warner Wallace offers brief answers to common objections to the Christian worldview.
with Jeff Meyer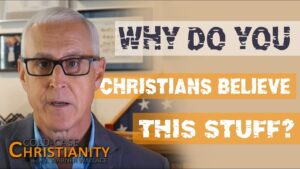 COPYRIGHT NOTICE
The information on this site is the property of Calvary Baptist Church.
No broadcasting or duplication of any sermons in public form are allowed.
CONNECT WITH US
Join our social outreach
Please address your donations as follows:
Calvary Baptist Church
Attn.: Treasurer
804 NE 40th St
Stafford, KS 67578