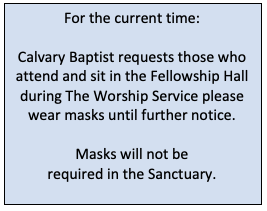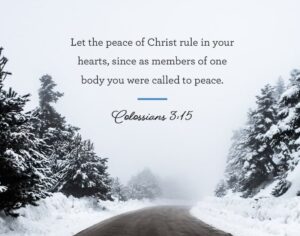 We will have a live broadcast of the Service on
Calvary Baptist Church Facebook Page
– A recording will be added to the Video Page of this website as soon as we can.
The link to the page live or afterwards to see the video – click on the

f

below
"The New Testament Canon"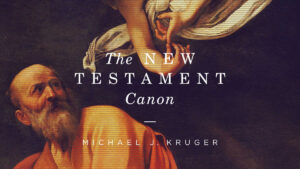 With Dr. Michael Kruger of Ligonier Ministries
Facilitated by Pastor Jeff Lowther
Opponents of Christianity raise challenging questions about the origins, authorship, age, and reliability of the 27 books of the New Testament. When the authenticity of the New Testament is questioned, so is the Gospel. In this series, we will critique the most common objections to the canonicity of the New Testament, and articulate sound reasons to believe with confidence that the New Testament is the authentic, true, and inspired Word of God.
Sermon Series Review
"Guidance in the Practice of Prayer from the Psalms"
October & November, 2021
Sunday, October 17
"A Servant's Prayer for Help"—Psalm 86
We pray as a servant to our Lord.
Sunday, October 24
"Teach Me, O LORD"—Psalm 25
Prayer is our heartfelt and hopeful cry within and for a growing relationship with God.
Sunday, October 31
"Prayer's Power"—Psalm 34
Prayer is powerful for the LORD's faithfulness and our witness.
Sunday, November 7
"Everything Changes"—Psalm 30
Everything changes with our honest cry and God's gracious response!
Sunday, November 14
"Prayer Is a Miracle"—Psalm 39
Prayer is wicked and fragile humans being heard by the holy and eternal God!
Sunday, November 21
"The Posture of Prayer"—Psalm 130 and Psalm 131
Prayer is inevitable despair reaching for and resting in promised grace.
Sunday, November 28
"Prayer as Relationship"—Psalm 116
Prayer teaches us about God and a right relationship with Him.
COPYRIGHT NOTICE
The information on this site is the property of Calvary Baptist Church.
No broadcasting or duplication of any sermons in public form are allowed.
CONNECT WITH US
Join our social outreach
Please address your donations as follows:
Calvary Baptist Church
Attn.: Treasurer
804 NE 40th St
Stafford, KS 67578