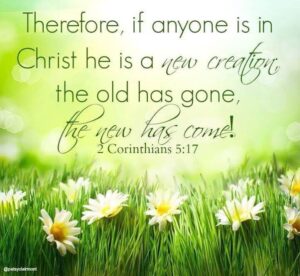 We will have a live broadcast of the Service on
Calvary Baptist Church Facebook Page
– A recording will be added to the Video Page of this website as soon as we can.
The link to the page live or afterwards to see the video – click on the

f

below
"The Book of Jonah"
Facilitated by Jeff Barney and Joel Vetter
Over the course of 8 verse-by-verse sessions, pastor and author Eric Mason expands our vision to see that Jonah's story is our own. Far more than a thrilling Sunday school adventure, it offers a profound glimpse into the conflict that occurs when God calls resistant believers to His mission.
Sermon Series Review
"Family Matters"
Sunday, January 8, 2023- "Be a Man"
Genesis 3:19, 1 Samuel 4:9, Mark 3:27, Ephesians 5:25,
1 Timothy 5:8, 1 Peter 3:7
A real man humbly admits His need of Jesus Christ in obeying God and serving others.
Sunday, January 15, 2023- "God's Blessings for Families"
Psalm 127-128 God ordained families for our good and His glory.
Sunday, January 22, 2023- "The Challenge of Children"
Proverbs 1:7-10; 3:11-12; 4:1-5; 13:14,24; 19:18; 22:15; 29:15
A sincere, humble and determined heart towards God and His Word enables us to meet the "challenge of children."
Sunday, January 29, 2023- "The Way They Should Go"
Proverbs 22:3-6
We must dedicate, educate and orientate our young to these "tools" for right living.
Sunday, February 5, 2023- "We Are Family"
1 Thessalonians 5:12-22
As God's family, we must trust in God, live by the truth and build up one another!
Sunday, February 12, 2023- "The Virtue of Marriage"
Genesis 1:27; 2:18-25, Exodus 20:14, Deuteronomy 5:18,
Matthew 5:27-28; 19:3-9, Galatians 5:19-23, Ephesians 5:22-24
Followers of Jesus Christ must protect and practice marriage as it was created and commanded by God.
Sunday, February 19, 2023- "For the Sake of the Gospel"
1 Peter 3:1-7 Act in ways to have an influence for the Gospel.
Sunday, February 26, 2023- "A Good Wife"
Proverbs 31:10-31
A good wife is a precious and trustworthy partner for the flourishing of the family.
COPYRIGHT NOTICE
The information on this site is the property of Calvary Baptist Church.
No broadcasting or duplication of any sermons in public form are allowed.
CONNECT WITH US
Join our social outreach
Please address your donations as follows:
Calvary Baptist Church
Attn.: Treasurer
804 NE 40th St
Stafford, KS 67578