Follow Links below for more

information:
See Below for New Sunday School Class Details
Printable Bulletin & Misc.
We will have a live broadcast of the Service on
Calvary Baptist Church Facebook Page
– A recording will be added to the Video Page of this website as soon as we can.
The link to the page live or afterwards to see the video – click on the

f

below
Calvary Baptist Church—Adult Sunday School—Winter, 2021
Facilitated by Pastor Jeff
In Fellowship Hall
How can we stay FOCUSED on the right things during this different time?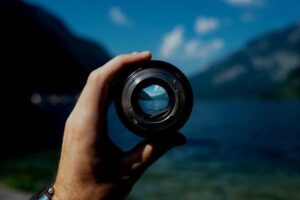 Fall 2020 RightNow Video Conference—"FOCUS"
Select Sessions
"By now everyone on planet earth knows this has been an unusual year. Part of our job is to accurately identify the season we are in, but we also have to point people toward a hope and a future. The theme of this on-line conference is FOCUS because in all the chaos in our world, we always need to be reminded to turn our eyes on God. It'll be a challenge to focus on what God is saying to us today and not get distracted by emails, texts, calls, social media, news headlines, and everything else trying to steal our attention. But as our focus shifts away from distractions and back to God, I believe he will give us vision to see where to lead people into the future. God sustains us. God provides for us. God reveals truth to us. God makes our paths straight. God is who we need right now. In light of an unprecedented year that is forcing us all to pivot to a new normal, may God give you FOCUS today that will bolster your leadership in 2021 and beyond."
–Brian Mosley, President of RightNow Media
In these class sessions, we will hear biblical messages and have discussions regarding keeping our FOCUS on the right things in the different times we are experiencing.
COPYRIGHT NOTICE
The information on this site is the property of Calvary Baptist Church.
No broadcasting or duplication of any sermons in public form are allowed.
CONNECT WITH US
Join our social outreach
Please address your donations as follows:
Calvary Baptist Church
Attn.: Treasurer
804 NE 40th St
Stafford, KS 67578