Pastoral Staff
Jeff Lowther – Senior Pastor

(620) 234-5449
pastorjeffl@aol.com
Greetings from beautiful Stafford County, Kansas! I am excited to serve Jesus here and at Calvary Baptist Church. I grew up in Broomfield, Colorado and became a follower of Jesus Christ after being invited to church and youth group while in high school. I learned about God's plan of salvation for us and experienced His love through His people. Shortly after becoming a Christian, I sensed the Lord calling me into pastoral ministry; however, it was several years before God confirmed His call on my life to be a pastor. I attended Fort Lewis College in Durango, Colorado and became a teacher in Meeker, Colorado. I met my wife, Theresa, while at Fort Lewis. During our courtship, engagement and first few years of marriage, Theresa and I discussed and prayerfully considered my call into ministry. Eventually, I left my career as a teacher to attend Denver Seminary. I was ordained by Emmanuel Baptist Church in Meeker and became a pastor in LaSalle, Colorado. I've served three separate churches, including as the associate Pastor at Calvary Baptist in Stafford from 2008 to 2016. Theresa and I are blessed with three children and with the opportunity to serve God in Stafford. I invite you to experience God's love and worship Him with us!
Youth Pastor
Support Staff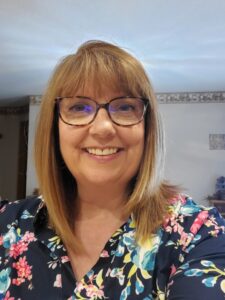 Gail Woodward – Secretary
Church Office (620)234-5327
Office Hours: Tuesday – Friday, 8:00 – 11:30 a.m.
Ministry Contacts
If you need to contact someone – please call the
Church Office to get a phone number – Thank you
Christian Education Board