You are more than welcome to find a place to participate in
The Women's Ministries Activities.
God of Creation – Bible Study
by Jen Wilkin
August 31st through November 9th
(plenty of room to social distance)
Study Guides can be purchased online at Amazon, Lifeway, Christianbook.com or other book retailers.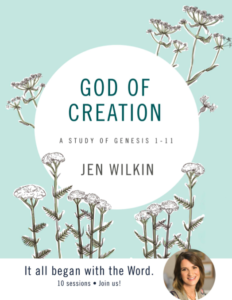 Discover what the Bible says about God, His character, and attributes.

Learn to love God with your mind as well as your heart through intentional study.

Challenge your basic understanding of familiar stories through three critical stages of understanding: comprehension, interpretation, and application.

Gain knowledge of yourself by first understanding God as He has revealed Himself through Scripture
Wednesdays
September 1st through November 10th
9:30 a.m.
A Study of Genesis 1 – 11
CBC Fellowship Hall
Please RSVP to
Suzanne Hildebrand
Other Ministries During the Year
Leisure Homestead Birthday Party
Baby Showers – for 1st Baby