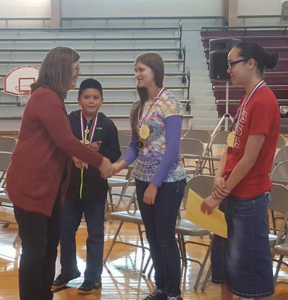 – THREE WINNERS from STAFFORD at the countywide spelling bee!!
Located at Newell Housing
615 E. Broadway, Stafford
Provides food boxes once a month to needy individuals and families
Stafford Ministerial Alliance
Serving God by Serving Others
The Stafford Ministerial Alliance is a cooperative effort among the churches in the Stafford Community and the surrounding area.
Stafford County is working to bring this program to our area.
For more information contact:
Sheryl White (620)672-1596
or visit: bit.ly/PovertySIM