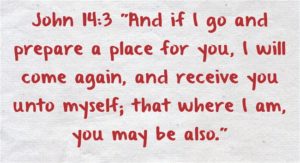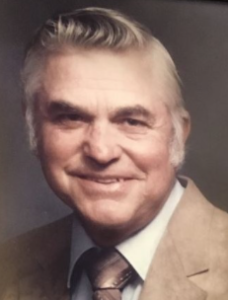 Vernon Woodrow DeWerff
October 26, 1931 ~ June 17, 2020 (age 88)
Vernon Woodrow DeWerff, 88, passed away at Ellinwood District Hospital in Ellinwood, KS on June 17th, 2020. Born in Ellinwood, KS on Oct. 26, 1931 he was the son of Chester and Clara (Scheufler) DeWerff. A graduate of Ellinwood high school in 1948 he married Marian Heiken on Nov. 2nd, 1952 in Bushton, KS.
First and foremost, Vernon was a faithful servant of his Lord, and devoted his life to honoring Him. A husband of 67.5 years, father of 5, Grandpa of 11 and Great-Grandpa to 8, he was loved, admired and respected by his family. A lifetime farmer and dairyman of Ell-Bar-Farm, south of Ellinwood, he loved the land and the Holstein cattle and passed on this love through his leadership in 4-H, Ag/FFA, and the Kansas Dairy Council. Vernon, along with his wife Marian, invested in the lives of countless youth, teaching and promoting the dairy industry. The couple especially enjoyed hosting people from around the world.
Vernon loved anything K-state and was honored in 2018 as Kansas Dairy Leader of the year and his picture hangs in dairy row in Call Hall at K-State. Vernon earned Honorary FFA Degrees at the local, state and national levels and he and Marian were bestowed the "Friends of 4-H Award" from Barton County Extension Service in 2012. Singing with the Mennonite Men's Choir was a favorite pastime as well as cheering for his beloved Royals, Chiefs, Wildcats, Cougars and anything his kids and Grandkids were playing. Being Grand Marshalls of the Ellinwood After Harvest Parade and festival in 2013 was a special honor and memory.
Vernon is survived by his wife Marian, daughter Diane Weller and husband John (Tulsa, Ok) and their children Wes and Katy (Arlington, VA) and their children Brinley and Lochlan, daughter Jillian and her husband Trevor Morris and children Brooks, Rhett and Holland (Tulsa, OK); son Don and his wife Cheryl (Lyons, KS) and their children Matt and his wife Jill (Holcomb, KS) and daughter Taryn and fiancé Spencer (Topeka, KS); son Wayne and his wife Terri (Ellinwood, KS) and their children Seth and his wife Kaitlin (Akron, Co), Kristi and her fiancé Dakota Tucker (Great Bend, Ks); son John and Kathy (Ellinwood) and their children Josh (Kansas City) and Ruthann (Ellinwood); daughter Lorri Chambers of Sioux Falls, SD and her children Alyssa (Sioux Falls) Carley and her husband Spencer Childs and children Oakley and Jonah (Hutchinson, KS) and Haley and Tyson Wiggers of Sioux Falls, SD.
Vernon was preceded in death by his parents Chester and Clara (Scheufler) DeWerff; brother, Kenneth DeWerff; sister, Edith Meyer; granddaughter Faith DeWerff and his son-in-law JC Chambers.
Funeral service will be 2:00 P.M. Sat. June 20th at Calvary Baptist Church in Stafford, KS with Pastor Jeff Lowther officiating. A private family burial will precede the service at Lakin-Comanche Cemetery in Ellinwood, KS. Visitation will be on Fri. June 19th at Minnis Chapel in Ellinwood, KS from noon-8 PM with family present from 6-8 PM. Memorials are suggested to Calvary Baptist Church Missions, Ellinwood Historical Society, Ellinwood Heritage Club, or Ellinwood Hospital Foundation in care of Minnis Chapel, PO Box 246, Ellinwood, KS 67526. Condolence may be left and a link to a livestream for the service will be available at minnischapel.org
Gregory (Greg) Kent Lewis
June 7, 1953
~
February 17, 2020
(age 66)
Gregory Kent Lewis, 66, passed away on February 17, 2020 at Stafford County Hospital, Stafford. He was born June 7, 1953 in Ulysses, KS to William (Bill) and Gloria (Witt) Lewis.
Greg was a near life-long resident of the St. John-Hudson area graduating from St. John High School in 1971. He continued his education at Kansas State University earning a Bachelor of Landscape Architecture. He obtained his registration and practiced in Oklahoma and Nebraska before returning to become a farmer/stockman and raise the 5th generation on the family farm.
On February 4, 1978, he met the love of his life, Susan Carol Bentler, on a blind date. They were married in Raytown, MO on November 4th of that same year. Greg called Susan his Proverbs 31 wife. Last November, they were blessed to share 41 years of marriage.
Greg dedicated his time, leadership and artistic talents to his family and to the community. He was selfless in his service to his church families at Calvary Baptist Church, where he was a member, and Trinity Community Church. He particularly enjoyed his work with the CBC AWANA program. He was a past school board member of St. John-Hudson USD #350 and served many other community organizations and boards.
In what would become part of his closing chapter of community service and in a joint effort with his wife, Susan, he served his friends and neighbors as the State Representative for the 113th Kansas House District. Through this endeavor Greg and Susan made many friends throughout the District and the State. He referred to the Statehouse as the 'People's House.' Greg resigned last February due to a glioblastoma diagnosis. He served selflessly the interests of his District, never fearing the prevailing political winds.
He is survived by his wife, Susan; son, Joshua of Leawood, KS; daughter, Megan Barney, her husband Jeff of St. John, KS; grandchildren, Daijon, Kenyon, and Lily; sister, Pamela Peitsch, her husband Alan of Georgetown, TX; and nephew, Christopher Peitsch, Las Vegas, NV.
Visitation will be on Thursday, February 20th from 1-7pm with family present from 5-7pm at the funeral home in St. John. Memorial Service will be at the Calvary Baptist Church, 804 NE 40th St., Stafford, on Friday, February 21st at 2:00 pm with Pastor Jeff Lowther presiding. A private family burial will take place in Fairview Park Cemetery, St. John.
In lieu of flowers memorials may be given to Calvary Baptist Church, Stafford; Trinity Community Church, Hudson; USD #350 St. John-Hudson Educational Foundation or Stafford County Core Community in care of Minnis Chapel, P.O. Box 34, St. John, KS 67576.