AWANA

Commander – Jabe Wendelburg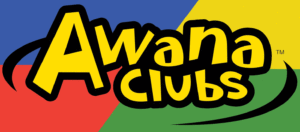 6:3- pm at "The Well"
115 N Park Ave., Stafford
What are AWANA Clubs?
AWANA Clubs are designed to help your child learn more about God and the Bible. AWANA stands for "Approved Workmen Are Not Ashamed of the Gospel of Christ." We long to partner with parents for the love and nurturing of children. The three main elements of a club night (Game Time, Handbook Time, and Council Time) work together in forming a child's spiritual and social development. We have groups for ages 3 years old through High School.
3 & 4 year olds. Start your child two years before they start Kindergarten.

DIRECTOR
RoAnn Fairchild
Preschoolers can hardly wait for their next Cubbies club meeting. Whether it's the fun puppets, the exciting games or all their Cubbies friends, they simply love it. At Story Time each week, preschoolers learn about God – the greatness of His love and His Word – and about His Son, Jesus Christ, the promised Savior. Non-competitive games build excitement and reinforce Story Time lesson themes.
Cubbies helps you lead your child to God early so your child will respect and trust Him for life.
Sparks ignites the curiosity of early elementary-age kids to learn about the people and events of the Bible, building a foundation of wisdom for knowing Christ.
To many children in kindergarten to second grade, Sparks is the highlight of the week! They love their red vests, the exciting games and spending time with leaders and friends.

DIRECTOR
Suzanne Hildebrand
1st in the Fellowship Hall
Which Truth & Training Club is for me?
3rd & 4th Grade Boys & Girls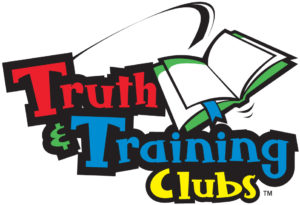 Truth & Training engages third- through sixth-graders by answering their questions about God and the Bible, guiding them through this pivotal life stage to grow in Christ's grace.
1st in the Fellowship Hall
Answers to Frequently Asked Questions
Where is AWANA club located?
Calvary Baptist Church
804 NE 40th
*3 miles north of Stafford*
What time does Club begin & end?
***
6:30- pm at "The Well"
115 N Park Ave., Stafford
What do I need to bring to Club?
Bible, Handbook & 50¢ club dues.
What do I wear to club?
When can I wear my uniform?
Once you have completed your entrance book you will receive a membership card and
a note from your leader letting you know you can purchase a uniform and a book.
What if I lose an award or booklet?
They can be purchased for 50¢ each.
What if I lose my handbook or uniform?
Check with your club secretary to see if it has been turned in. If you still cannot find it after
looking at home and at club, you will have to purchase another book or uniform.
What are Theme Nights?
These are special nights where we dress up for some extra fun. This is a great time to invite
your friends so they can see how awesome it is to be a Christian!
When can I bring a friend?
When can my parents visit club?
Although we do have special parents nights, your parents can visit your club at any time!